The FIFA World Cup™ ended up in Italian hands in 2006 after an Azzurri triumph that owed everything to teamwork. The abiding memory of the Final at Berlin's Olympic Stadium may be of Zinedine Zidane's meltdown, the France veteran earning an red card for headbutting Marco Materazzi, but there was much to admire about the Italian effort that earned them a fourth world crown.
Led by coach Marcello Lippi, who had enjoyed great success with Juventus, and seemingly galvanised by the match-fixing scandal unfolding back at home, the Italians' quality was enhanced by an obvious camaraderie. Twenty-one of their 23-man squad played and ten of them found the net at these finals.
With a defence built around goalkeeper Gianluigi Buffon and captain Fabio Cannavaro, Italy defended as well as anyone in FIFA World Cup history, conceding just two goals – one an own goal, the other a penalty. The silk-and-steel midfield combination of Andrea Pirlo and Gennaro Gattuso also caught the eye, as did the swashbuckling raids of full-backs Gianluca Zambrotta and Fabio Grosso.
Italy lay ghosts to rest
It was the Grosso's goal that swung a superb semi-final against Germany the Italians' way and his spot-kick that sealed victory in the Final shoot-out after a 1-1 draw. Remarkably, it was the Azzurri's first victory on penalties, laying to rest the ghosts of three past failures on the world stage – notably in the 1994 final.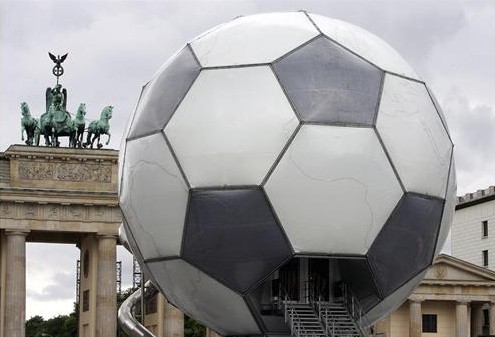 But this FIFA World Cup was not simply an Italian success story. Jurgen Klinsmann's young Germany side took third place on the back of an attractive brand of high-tempo, attacking football. The hosts finished as top scorers with 14 goals – five of them from adidas Golden Shoe winner Miroslav Klose and three from Lukas Podolski, the Gillette Best Young Player.
More than anything, Klinsmann's Nationalmannschaft captured the spirit of Germany 2006. If the old stereotype of dour German efficiency was dismantled by their team's youthful vibrancy on the pitch, off it the German public gave real meaning to the tournament motto 'A time to make friends'. Huge numbers congregated in fan parks across the country and the host country displayed unstinting generosity towards its many visitors.
The month of football in Germany captivated not just the 3,359,439 spectators attending matches in the 12 magnificent stadiums (and Fan Fest millions) but also an estimated worldwide audience of more than 30 billion people. All looked on as a cast list incorporating 32 teams from Angola to the USA conspired to excite, enthral and occasionally exasperate during a 64-match, 147-goal marathon.
Zidane rolls back the years
They had plenty to savour, including the sight of Zidane rolling back the years to help Raymond Domenech's France see off Spain and Brazil en route to Berlin. The 33-year-old's efforts earned him the adidas Golden Ball but although he found the net against Italy, eight years after scoring twice in the 1998 Final, there was no happy ending.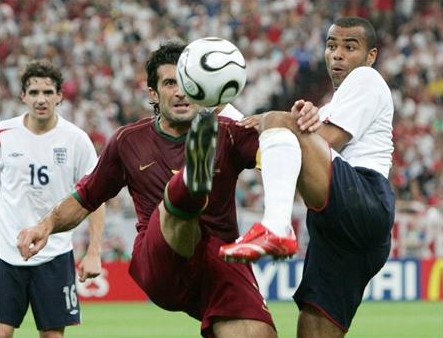 Portugal's flying winger Cristiano Ronaldo was another individual to shine as his team reached the last four for the first time since 1966. In losing to France, however, Portugal coach Luiz Felipe Scolari fell just short of reaching a second successive Final following his 2002 triumph with Brazil.
Although the semi-finals were an all-European affair, other nations gave notable performances. Before succumbing on penalties to Germany, Argentina provided some sparkling football and scored the best 'team' goal when Esteban Cambiasso concluded a 24-man passing move in their 6-0 humbling of Serbia and Montenegro. And possibly the best individual goal too, in Maxi Rodriguez's stunning volley that beat a strong Mexico team.
African pride
The African newcomers had reason for pride also. Côte d'Ivoire gave Argentina and the Netherlands scares despite losing to both, Angola earned draws with Mexico and Iran, and an attack-minded Ghana team driven by Stephen Appiah and Michael Essien beat the Czech Republic and USA before going down to Brazil in the Round of 16.
Other highlights included tiny Trinidad and Tobago holding Sweden to a goalless draw on their finals debut; Ecuador beating Poland and Costa Rica to reach the second round for the first time; and the spirited Australians fighting back to beat Japan with three goals in the last ten minutes on their way to the last 16. Credit too to Switzerland's defence which went unbreached in their four matches.
Inevitably, there were also disappointments. Although Ronaldo entered the record books with his 15th FIFA World Cup goal, Brazil's star names underachieved, despite reaching the last eight, and the same applied to England. The Asian teams failed to build on their breakthrough displays in 2002 and headed home early. As the tournament progressed, the knockout stages proved low on goals – Germany 2006 had the lowest goals average since 1990 – and also surprises, save possibly for Ukraine's progress to the quarter-finals. There they lost to Italy but there was no shame in that. Cannavaro and Co would prove worthy winners.
Teams:
32
When:
09 June 2006 to 09 July 2006
Final:
09 July 2006
Matches:
64
Goals Scored:
147 (Avg 2.3 per match)
Attendance:
3,359,439 (Avg 52491)
Winner:
Italy
Runners-Up:
France
Third:
Germany
Fourth:
Portugal
Golden Shoe:
1: Miroslav KLOSE (GER)
2: Hernan CRESPO (ARG)
3: RONALDO (BRA)
Golden Ball:
1: Zinedine ZIDANE (FRA)
2: Fabio CANNAVARO (ITA)
3: Andrea PIRLO (ITA)
FIFA Fair Play award:
1: Spain
1: Brazil
FIFA Award for the Most Entertaining Team:
1: Portugal
Award for the Best Goalkeeper:
1: Gianluigi BUFFON (ITA)
Best Young Player Award:
1: Lukas PODOLSKI (GER)